Study Destinations
More
Favorite International Study Destinations
Our Services
Choose your best fit program and avail international study guidance from professional counsellors.
Avail maximum variety of international scholarships for Pakistani students to study at one of the top universities in the world.
Get the facility of the mock interview for your favorite study destination and equip yourself to successfully student visa grant.
The admissions team is interested to know you. Articulate your reflection, achievements, and opinions in the best way by taking assistance from our SOP expert team.
We groom students to make professional choices through our internships and mentorship programs.
We host number of pre and post-departure sessions so that you can navigate personal and cultural opportunities abroad to make you feel at home.
Are you willing to take your educational experience to the next level? Is getting a quality education in world-renowned universities your dream? If yes, rest assured that we will ensure that you get admission to the best university.
Book Yourself for Your bright future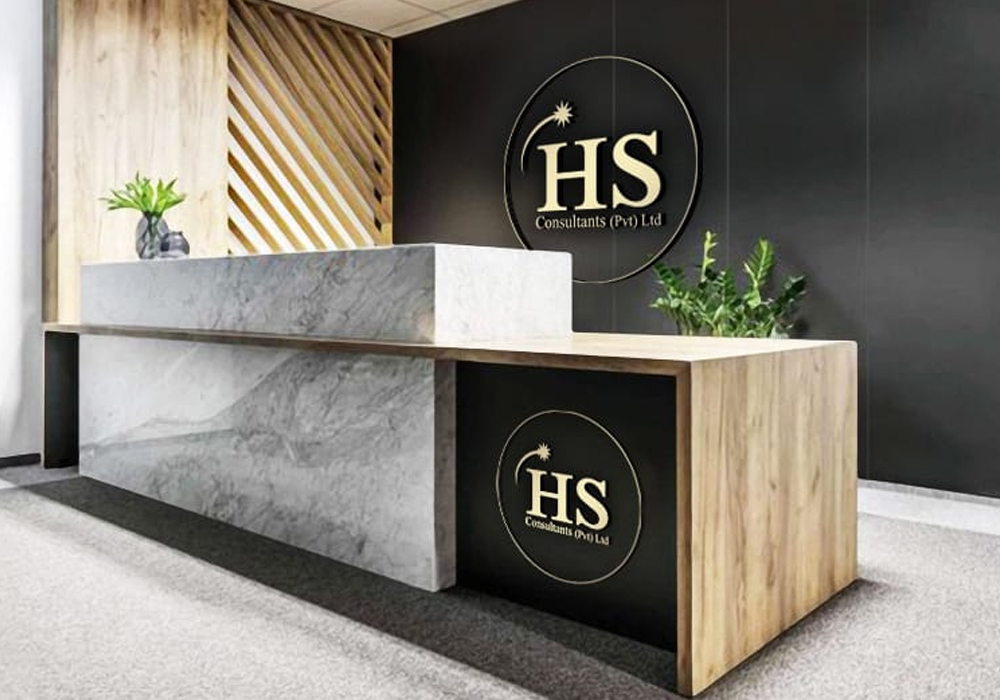 Interested in studying abroad with HS?
Enter your details below and we'll call you back when it suits you.
Student Reviews
What student says about HS Consultants
Sharjeel Iqbal
Intermediate, St. Patricks College, Karachi-Pakistan
" The HS consultants team was one of the best professional teams one can work with, the staff here were so helpful and professional in their work. My first visit to HS consultants was in 2017 when I had completed my Intermediate and honestly speaking I got some good advice from them but at that time I had many other thoughts in my mind so I didn't get back to them until the mid August of 2018 and I met Mr. Mohsin Zamir there and since then I didn't need to worry for any thing related to Visa and admission thing, like I got one of the Top Universities of Australia i.e University of Wollongong and I got help in my Visa procedure and stuff, right now I'm in Australia and would like everyone to at least go consult them once and I'm sure you'll be the next writing the positive feedback. "
Hamza Qamar
BBA, Iqra University, Karachi-Pakistan
"Really supportive in all the perspectives. Helped through out everything. Friendly environment. The experience was extremely amazing. Specially Sir Jamil Iqbal he helped me throughout the process. No matter what time is it he is the person always there to help and guide."
Muhammad Ahmed
BBA, IBM, Karachi-Pakistan
" I recently got my process done from HS for Australia and I am happy to say that i came to the right place. The management is very corporative, humble and helpful. I would like to make a special mention of Sir Jamil who has been really accommodating and working hard in my process of admission and visa. I would recommend students that if you want your process to be smooth then HS is the place to be."
Anas Farooqui
A-Level, Nixor College, Karachi-Pakistan
" While applying to consider abroad, I had visited diverse experts yet none of them could give enough data and left me twofold disapproved, fortunately, I met Mr Jamil from HS Consultants, and he guided me to apply to Australia, and he additionally gave me solid motivations to pick Australia as my goal. He had upheld me and set me up for my meetings and gave help all through the procedure. I exceptionally suggest visiting HS Consultants on the off chance that you need to apply abroad!"
Asad Hussain
BBA, Bahria University, Karachi-Pakistan
"Got Visa in 2 WEEKS.. Successfully achieved admission along with scholarship one of the top institution in Australia. Before persuing the admission process, I did some extensive research and visited different counselors but found HS Consultants with professional staff and Whereas, Mr Jamil in particular who guided me on every step to secure enrollment at University of Wollongong. I highly recommend HS Consultant (PVT) LTD for any student persuing studies in abroad."
Zain-ul-Hasan
BBA, Isra University
"I found HS consultants, as a whole and there staff in particular, to be very professional at there work. They suggest the best options for students and also helps them to grab the opportunity. The best I found, as someone living far away from karachi , that I just visited their office once and all the procedures were done through emails and phone communications. I would surely recommend my friends and family to acquire the service of HS Consultants."
Muhammad Hamza
Intermeidate, Karachi-Pakistan
" Around 4 months ago i was very confused that what should i do and where should i go for my studies purpose. Then i met with a professional consultency group specially with Mr Jamil. I wanna tell you that their staff's behaviour is very polite and they are very cooperative. They know the value of money and time and provide the best service. I am thankfull to them especially Jamil bhai who helped support and cooperate with me as well. They made everthing so easy that my visa arrived in just 12 days Highly Recommended!!!"
Baber Javed
Intermediate, Karachi-Pakistan
" I want to take some time to appreciate and thank the whole staff at HS Consultants, and especially thanks to ma'am fariha for guiding me and providing excellent feedback throughout the process of acquiring an Australian study visa. Everybody that I've had an interaction with, at HS, has been the most professional and friendly to help and ensure that everything is in order. The level of effort and hard working of sir muneeb at HS puts into my profile truly makes them one of the best consultants around, and I want to wish them and everyone who approaches them all the best. Highly Recommended!!!"
Soban Raees
BBA, Iqra University, Karachi-Pakistan
"If you are looking for a consultant and you need some career counseling nearby in future, HS consultants for sure the most trustable agency out of all the outrageous people in the town. You won't be treated like a client here but for sure as a family. They are the most welcoming, helpful and kind people and you won't regret your decision of selecting them as your consultant. Special thanks to Jamil Bhai who always treated me as a younger brother and also managed to get me a scholarship from one of the top university in Australia, and again with the help of Jamil Bhai the whole process only take a month and I got my visa in just eight days… Highly Recommended!!!"
S.M Hasan Zaheer
A-Levels, Beaconhouse Schooling System, Karachi-Pakistan
"After being unable to make up the merit in admission tests of local universities, I had begun to have mixed opinions regarding my selection of university and study destination. I then visited study abroad expos conducted by different consultancies. It was not until I met Sir Jamil from HS consultants that I got satisfied who urged me to choose Australia over US/UK and apply for UOW by providing me sound reasons to study there mainly considering the affordability and Scholarship opportunity."
Gul-e-Hasnain Ali
Intermediate, Karachi-Pakistan
"HS Consultants is one of the best consultant in town, highly recommended for international students, the staff here is really helpful and they showed that genuinely cared for my case. Special thanks to Miss Ayesha and Sir Masroor for helping me out!"
Asad Raza
Bachelors, NED University, Karachi-Pakistan
" I want to take some time to appreciate and thank the whole staff at HS Consultants, and especially Ma'am Ayesha for guiding me and providing excellent feedback throughout the process. Everybody that I've had an interaction with, at HS, has been the most professional and friendly to help and ensure that everything is in order. The level of hard work everyone at HS puts into my profile truly makes them one of the best consultants around, and I want to wish them and everyone who approaches them all the best. Highly Recommended!!!"
Talha Rao
I got to know about HS consultant from a friend, I visited their office and met Sir Jamil his words were very motivational for my studies and the service which he specifically provided was the best among all even in covid 19 lockdown. He did the best possible to assist me in choosing the right University and the best degree course available of Cyber security.
I am really pleased by the way he took my case and made me avail the best opportunity of my life. He offered the best ever possible outcomes to me which has paved the way for a successful life.
Hassan Altaf
Just got my Australian visa, everything goes smooth all you have to do is sit at your home and let these guys approach the connections. I will recommend sir Jameel but the whole team is hard working and supportive! THS CONSULTANTS is the solution for your academic related work! Peace!!
Abdullah Jawaid
Recently got my Student Visa of Deakin University, Australia. Hs consultants is a highly professional and supportive institution. I would highly recommend Hs Consultants as they are really reliable and they don't mislead students. I especially want to thank Jamil Bhai for assisting me with the Visa Procedure and making it uncomplicated for me.
Osama Jamil
I had a great experience with HS Consultants, especially with Mr. Mohsin as being my counselor, he has taught me how to be selective with courses and study destination. Now, I am starting my journey at the University of South Florida. I highly recommend their professional team for career counseling to study abroad.
Asma Masood
Sir Humail and his team are true professional, they have righteous connection with universities, and their vast experience will help you to get admission in your desire field with ease, if you are dreaming to study abroad they will surely help you to make it true. Sir Humail has offered me efficient services even during pandemic.
Mohsin Shakeel Khan
I just want to extend my deepest gratitude to whole team HS(specially MS Yumna Rehman) for helping me out throughout the process. HS prompt guidance I got my UK visa within 7 days! My overall experience with HS consultants especially Miss Yumna, has been great, and I would definitely without a doubt recommend my friends or family relatives who are planning to study abroad.
Tanzeel Arif
I found out about HS consultants through school, and took part in their Mentorship program - the entire experience was beyond fun and highly educational and the staff was entirely professional and friendly. It helped me get a really good idea for what was coming when it came to university applications and how I should prepare for it.
After that experience, going to them for university applications seemed like the best way to go and it was. They helped me get the most out of my grades and were incredibly adaptive towards major plan changes - thanks to them getting into Heriot-Watt university was a completely stress free and positive process, I highly recommend them for any and all university related consultations.
Hassan Khalid Siddiqui
I went to HS Consultants as I was very confused about my career options. The team was very supportive especially Miss Fareeha has helped me a lot to produce a constructive SOP for Australia and USA well. I'm happy with their services and would highly recommend others!
Aaila Tahir
100% recommended! They are extremely professional in their work of line and brings everything easily to you. You don't have to worry about any of the processes at all since they handle them all with perfection!
Zabiyal Hassan
HS Consultants has the very professional team. Miss Yumna made sure, I work the work done on time. Our conversations enabled me ponder on myself and my interests. Thank you for your encouraging advice and smooth application process.
Mirza Daniyal Baig
HS Consultants is Karachi's most competent firm. Miss Ayesha work ethic was remarkable as her down to earth nature made me feel so comfortable and I was able to open up all my issues. She has offered me best available options now that I am graduated from Illinois State University and working in one of the largest MNCs in the world!
Muhammad Hamza
Sir Jameel has the best knowledge about international studies, his 18 years' experience is surely reflected in her counseling sessions. I have graduated from APU and now the CEO of E-Sports Academy.
Stewert Mushtaq
Best Consultants with best knowledge! One of the best consultants in Pakistan. I would like to thanks miss Ayesha for not only processing my application, also for guiding me, they are very friendly and take good care of their students.
Farzand Ali
One of the best consultants in Pakistan. All the staff is very friendly and cooperative. They take very good care of all the students plus giving no false information. They have one of the best experts sending students to Australia. I recommend all the students planning to go international, take the help of HS Consultants.
Syed Haider Zaidi
Highly recommended. Special thanks to Mr Jamil, who always helped me whenever I had queries. Thanks for helping us even during this pandemic situation. Me and my friends are beyond pleased with the services and support that HS consultants provided us.
Ali Raza
I would highly recommend going to HS consultants. They are highly professional in their job and makes the process look really easy. They are easily contactable too and always welcome questions and queries with positive attitude.
Waqid Khan
If anyone is looking forward to study abroad, Hs Consultants is the best place for you as they are well experienced and have the best student counselling specially Mr. Jamil Iqbal. They will surely get your work done.
Aseeb Rehman
My journey with HS consultant started almost 7 years ago when I was planning for my bachelors from the UK. Throughout my journey they've been very helpful and polite. I'd recommend them (especially Sir Jamil) to everyone out there who are planning to go abroad in the near future
Top Ranked Universities around the globe
Top Education Pathway Providers